ESLSCA University MBA Graduation Ceremony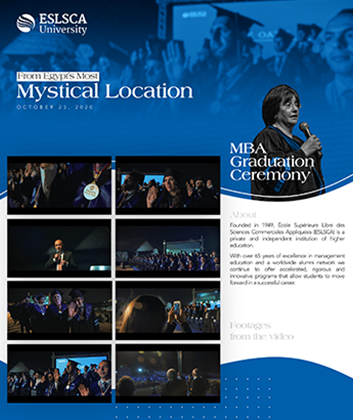 It was a day full of extraordinary accomplishments! A glimpse of our newly partner, ESLSCA University Egypt covering their MBA Graduation Ceremony at Egypt's most magical location.
Tony Khalil . Photographer
Omar Asran . OBS Operator
Roudy Ramzy . Livestream
Khaled Mohsen Adly . Executive Producer
Gasser Darwish . Director
Let's collaborate
Got a project?